Late last summer I wrote a blog post about some of the customers I was meeting at local festivals and fairs. Beautiful women of all backgrounds and sizes inquired about any available clothing to go along with the accessories under my tent. Sadly, I had to tell more than a few of them that Z&P did not offer any apparel items at that time. But it did get me thinking about how to bring the attention to detail, eye for fashion, and love of African wax prints in the rest of the shop to a new line of items.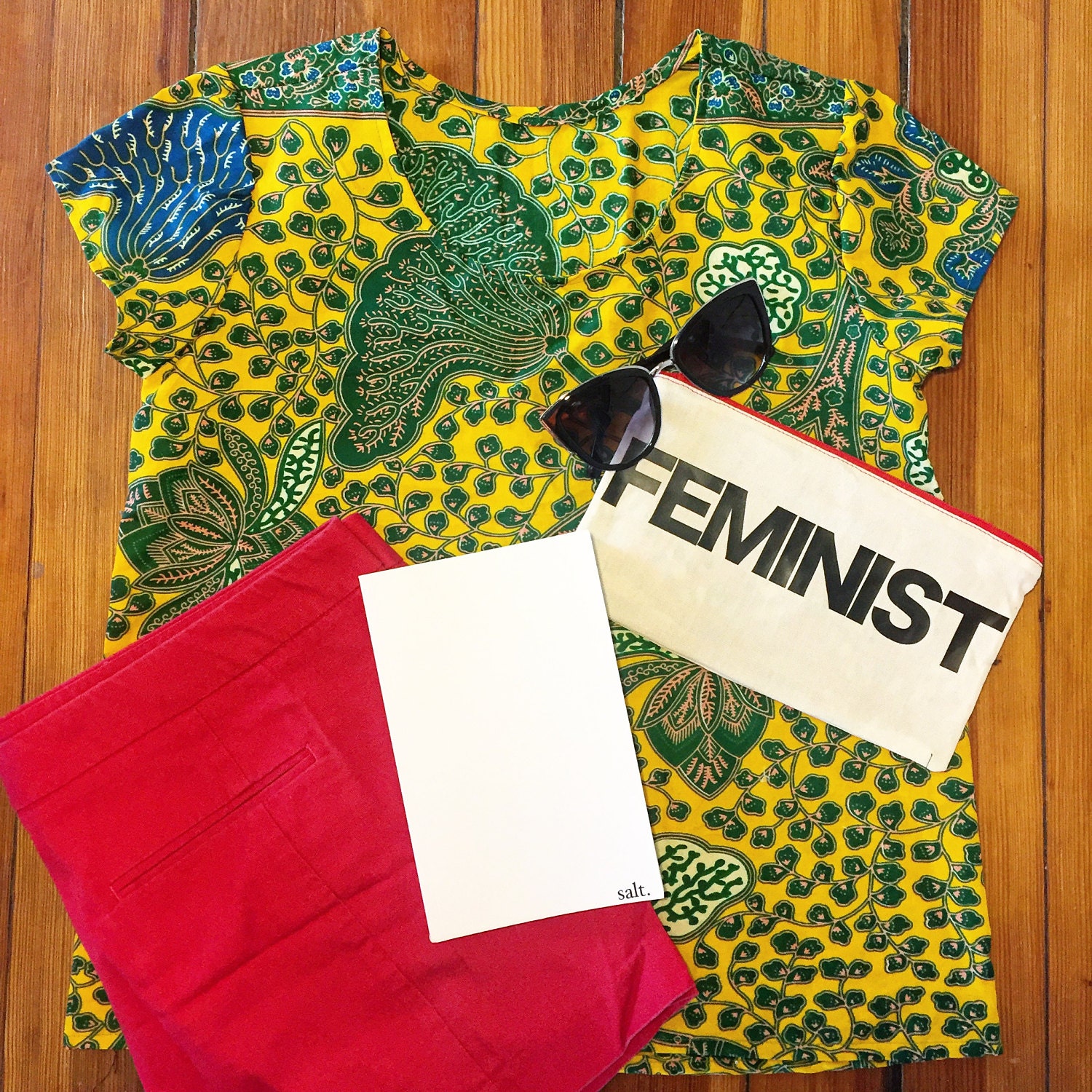 So, I started with a few tops and a few dresses and hoped for the best! I tried to capitalize on the end of summer with pieces that would let customers show off their love of prints while beating the summer heat. 
Now, here we are about to embark on another spring and summer and I knew it was time to fill the apparel section of the shop before I saw any disappointed faces. You can find tees, blouses, and skirts listed under apparel now in a variety of prints and sizes.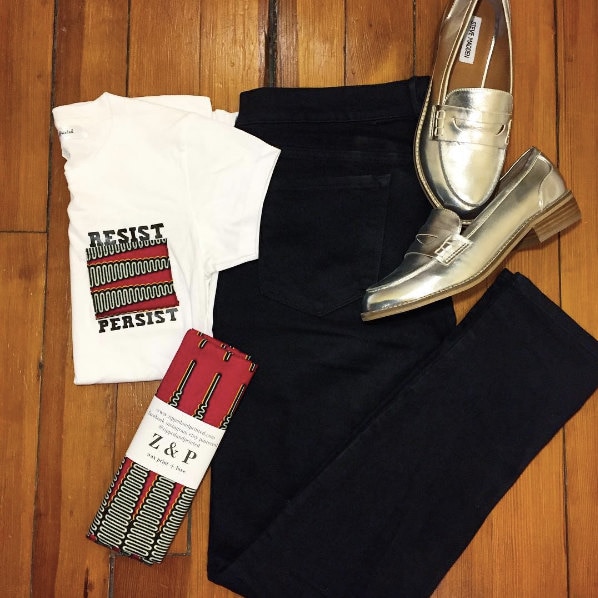 The pieces go perfectly with the pouches, totes, clutches, and headwraps available throughout the site and let you show off your love of prints (and sometimes your politics!). There's always something new brewing, but these items should keep you sated and stylish through April!
NB: The silver loafers and red shorts in these images are also available for purchse by visiting www.poshmark.com/closet/zeeandpee to shop my personal closet!